Custom CRM and ERP Systems
CRM and ERP systems have become essential tools for most businesses to track customer interactions, manage business processes and ensure that no customer is ever forgotten about and left behind. 
As powerful as most commercial CRM and ERP systems are, virtually all of them suffer from the same problem; They try to be all things to all businesses and, as a result, most are too complicated for their own good. Even the most diligent business owner, who does detailed research into picking the right CRM or ERP system for their business, can find themselves stuck with a system they cannot get to work for them fully. 
With so many possible options and players in the market, there is one option that many business owners overlook and don't consider, which is custom-built. A solution that is built to fit, rather than to bash a square peg into a round hole.  
What is a CRM System? 
A CRM (or Customer Relationship Management) system is a software and database application that helps a business manage its customer data. As the name suggests, the heart of any CRM is the customer, and attached to the customer are their contact details, and running record of any interactions you have had with them (marketing sent, orders placed, phone calls made etc.)
Most CRMs will track where potential customers are in your sales pipeline and help make sure you don't lose contact or a potential sale through automation. For example, that might be flagging up to staff when you haven't heard from a client after a couple of days, or automatically send an email out directly to the customer. 
You may also plug your CRM into your website, so any enquires that come in get pushed straight into your CRM system. 
What is an ERP system?
Imagine having all the different systems and processes a typical company uses, from finance and accounting to HR and customer relationship management, all in one neat little package. No more logging into ten different systems just to find the answer to a simple question. With an ERP system, a business gets to have a one-stop shop for all its important data and information.
An ERP system helps eliminate errors and inconsistencies, making life so much easier. Think about it, no more blaming anyone for that typo in the annual report. And with all the data in one place, business owners can make informed decisions. Want to know if you should invest in more ping pong tables for the office? An ERP system can give the data needed to make that call.
Why Custom?
Good question, there are after all hundreds of off-the-shelf CRM and ERP systems are available, with HubSpot, SalesForce, Dynamics, NetSuite and Zoho being some of the most prominent players in the market. Why would anyone consider a custom-built CRM system?
Well, with custom you get a CRM or ERP solution that's designed specifically for your company's unique needs and processes, making them more effective and efficient than generic, off-the-shelf options. With a custom CRM or ERP system, you can streamline your business processes, automate repetitive tasks, and make data-driven decisions that can help you achieve your goals faster.
Simple
A custom CRM system is built for your business rather than the mass market, and as such, it will only have the tools and features you need and none of the bloat, leaving you with a streamlined CRM that does precisely what you want. 
Keeping a solution clean, focused and bloat-free means that far less time is required to train staff, and there is a reduced chance of mistakes being made.
Flexible
Although you may find an off-the-shelf solution that might fit your business today, there is no guarantee that as your business grows and evolves, an off-the-shelf package will be able to adapt to your needs. You are also at the mercy of the company that owns that software, who will be interested in keeping their customer base as a whole happy, and not necessarily you. 
Custom is built for you and your business, and you are in control of the direction it takes. There is no risk of having a feature you depend on being pulled from under your feet, and as your business grows and evolves, custom software can evolve with it. 
Uniqueness
More often than not, adapting an off-the-shelf solution typically means having to adapt your business to fit that package, but it also may mean that your business has become just like your competitor. Whatever initiatives you have to try and distinguish yourself from your competitors could be made impossible if your off-the-shelf software package doesn't support it. 
With custom software, you are in control and it can be made to fit your vision, so you can keep whatever makes your business special and unique. 
Cost Effective
Although custom software does need an initial investment, that investment can pay for itself exceptionally quickly, and most of our clients see a return on investment within 18 months. 
Learn more about Cost and Return on Investment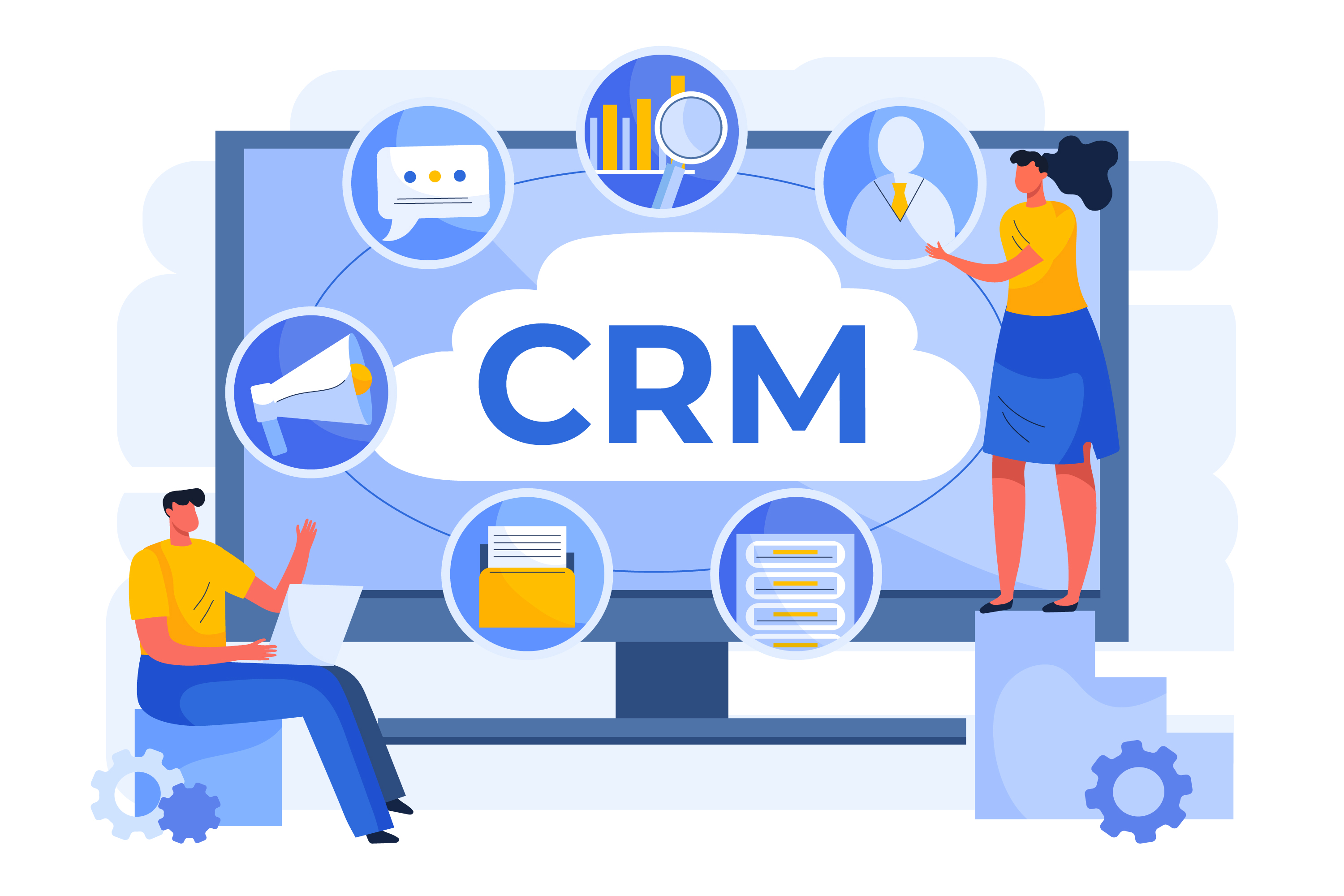 Case Example
Luke of DPI Signs was after a CRM solution to help run his business. He had tried several off-the-shelf CRM solutions, but none of them really ticked all the boxes, especially as he wanted it to handle and track each job order. The CRM solution we build allows him to keep track of new leads and customers, as well as handle the quotes, artwork and production stage of each job. In addition, a customer portal allows a secure and convenient way for his customer to view and approve the artwork, as well as pay for their orders.